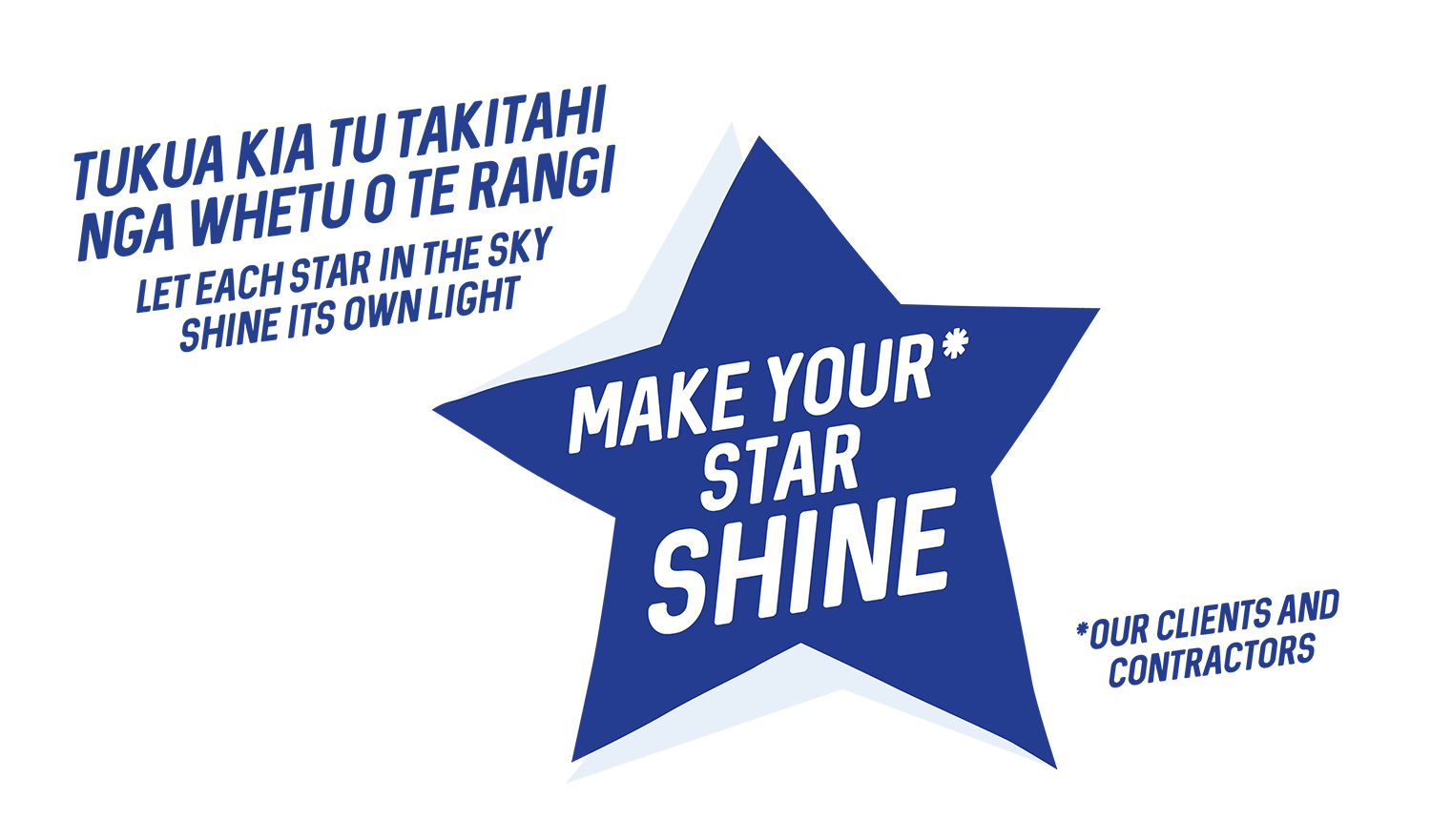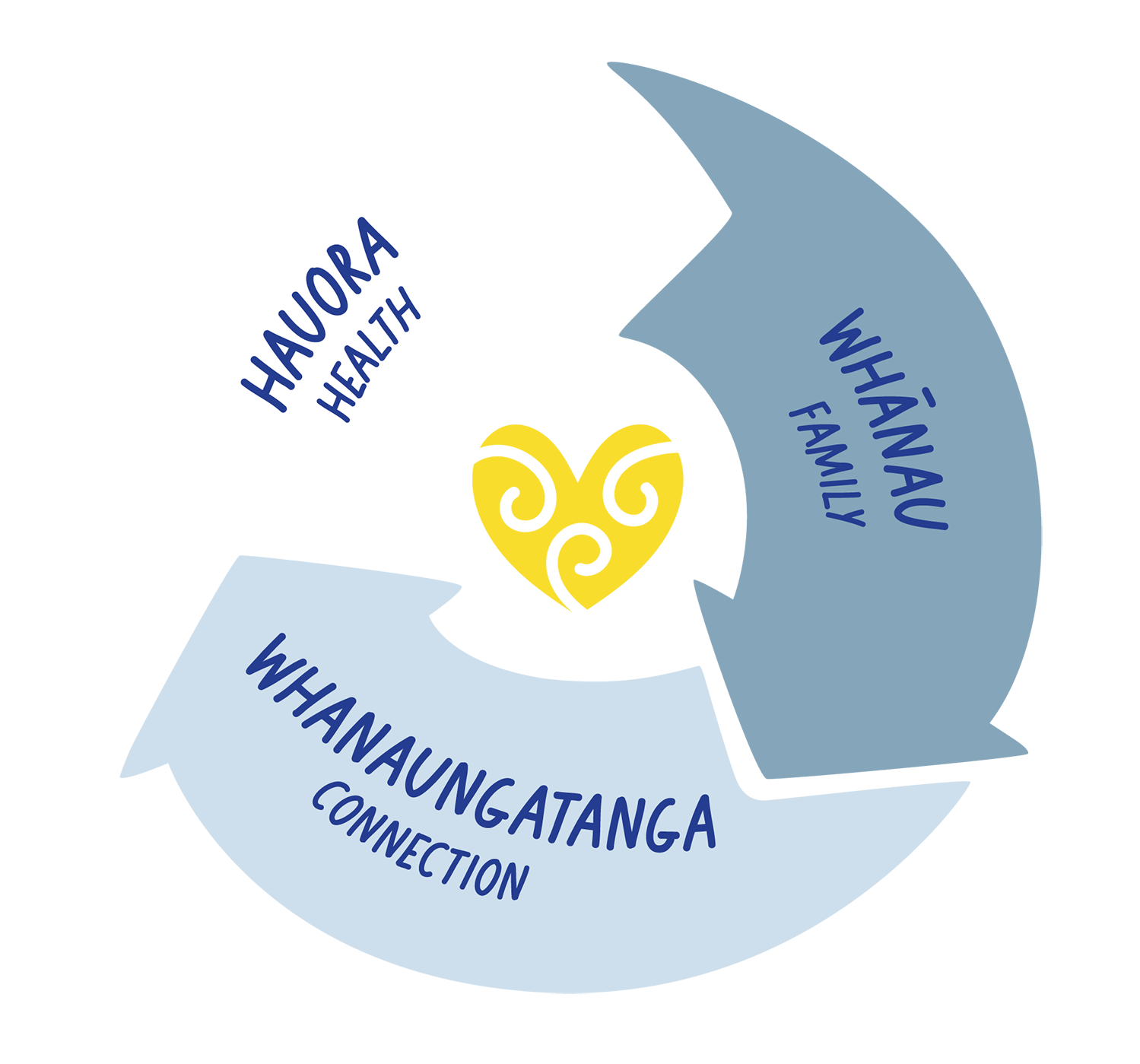 WHAT'S NSPR'S KAUPAPA/PURPOSE?
Whanaungatanga (connection), relationships and belonging are essential parts of a healthy and meaningful life. NSPR places this, alongside
hauora (health) and whānau (family) whenever we make decisions.
Through whanaungatanga (connection) with both clients and media, we are able to tell the incredible stories of those we mahi tahi (partner) with inspiring, educating and informing the people (ngā tāngata) of Aotearoa.
We aspire to be a great New Zealand company that not only understands our Te Titiri o Waitangi responsibilities but acknowledges the part that we can play in bringing this to life every day in our role as Ngāti Pāheka. NSPR became B Corp Certified in December 2022 and are now part of the B Global Community ('B' stands for 'benefit for all') that have met high standards of social and environmental impact, with the common aim of changing the economic system to positively impact all stakeholders, workers, communities, consumers, and our planet. There are just over 100 B Corp Certified companies in Aotearoa, so we are very excited and proud to be one of them.
WHAT IS NSPR'S MISSION?
As our knowledge of te ao Māori (the Maori world) grows, we are excited that NSPR's kaupapa (purpose) feels tika (right).
As outlined in our kaupapa (purpose):
• hauora (health)
• whānau (family) and
• whanaungatanga (connection)
are essential elements in any decision making for NSPR.
If we were a home, hauora, whānau and whanaungatanga are our foundations, walls and roof.
Without one of them our home is wobbly and vulnerable but together they make us strong. This approach has meant NSPR feels very much like a whānau (family) – we genuinely care about each other and there is no distinction when it comes to those we mahi tahi (partner) with.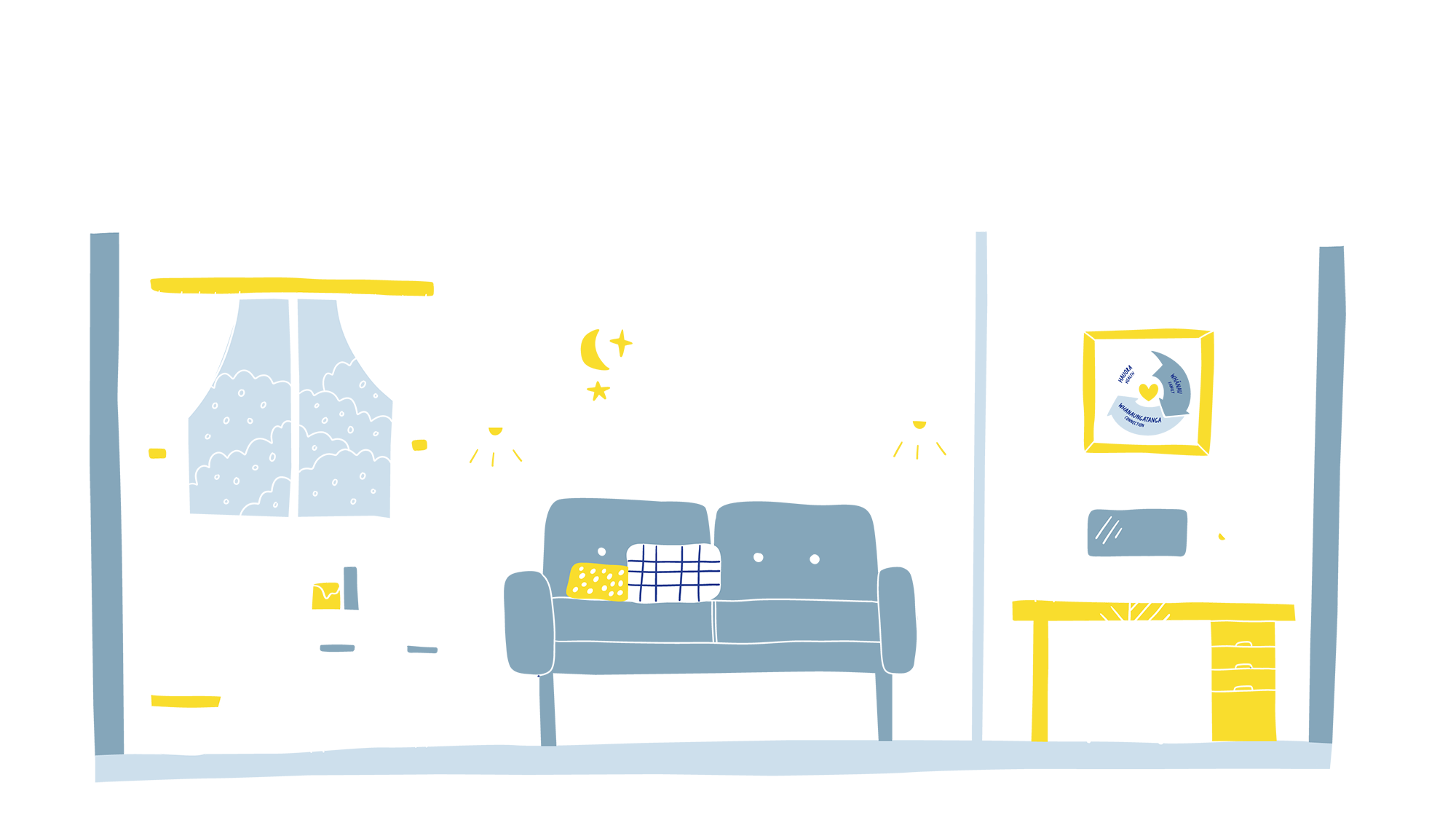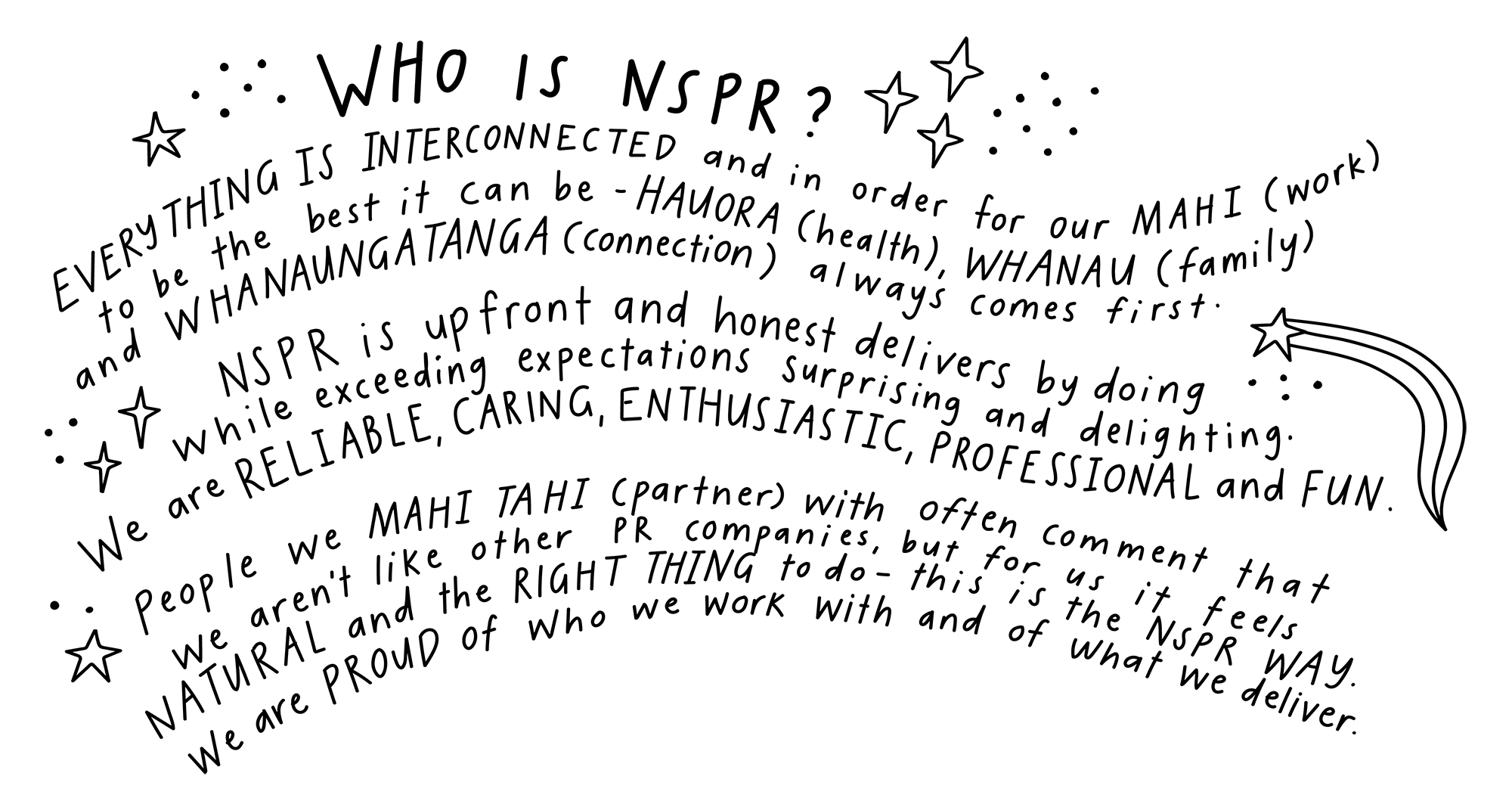 WHO IS NSPR'S IDEAL CLIENT?
NSPR's ideal client has a good heart – they manaaki (care) about tāngata (people) and Papatūānuku
(planet/Earth Mother). Like NSPR, many of our clients are also B Corp Certified.
Our clients are passionate about what they do. Making the world a better place, sparking joy with who they are and supporting communities through what they do.
NSPR's ideal client has whakaute (respect) for and values the skills and experience that NSPR provide – as NSPR has for its clients. Our ideal client has houtupu (authenticity), ngākau pono (integrity) and are professional, especially when it comes to having difficult conversations.
Like NSPR, they love and value long-term mahi tahi (partnerships) and deliver at a high level. Importantly, they appreciate that life is a taonga (treasure) and ngahau (enjoying) ourselves and having fun are equally important.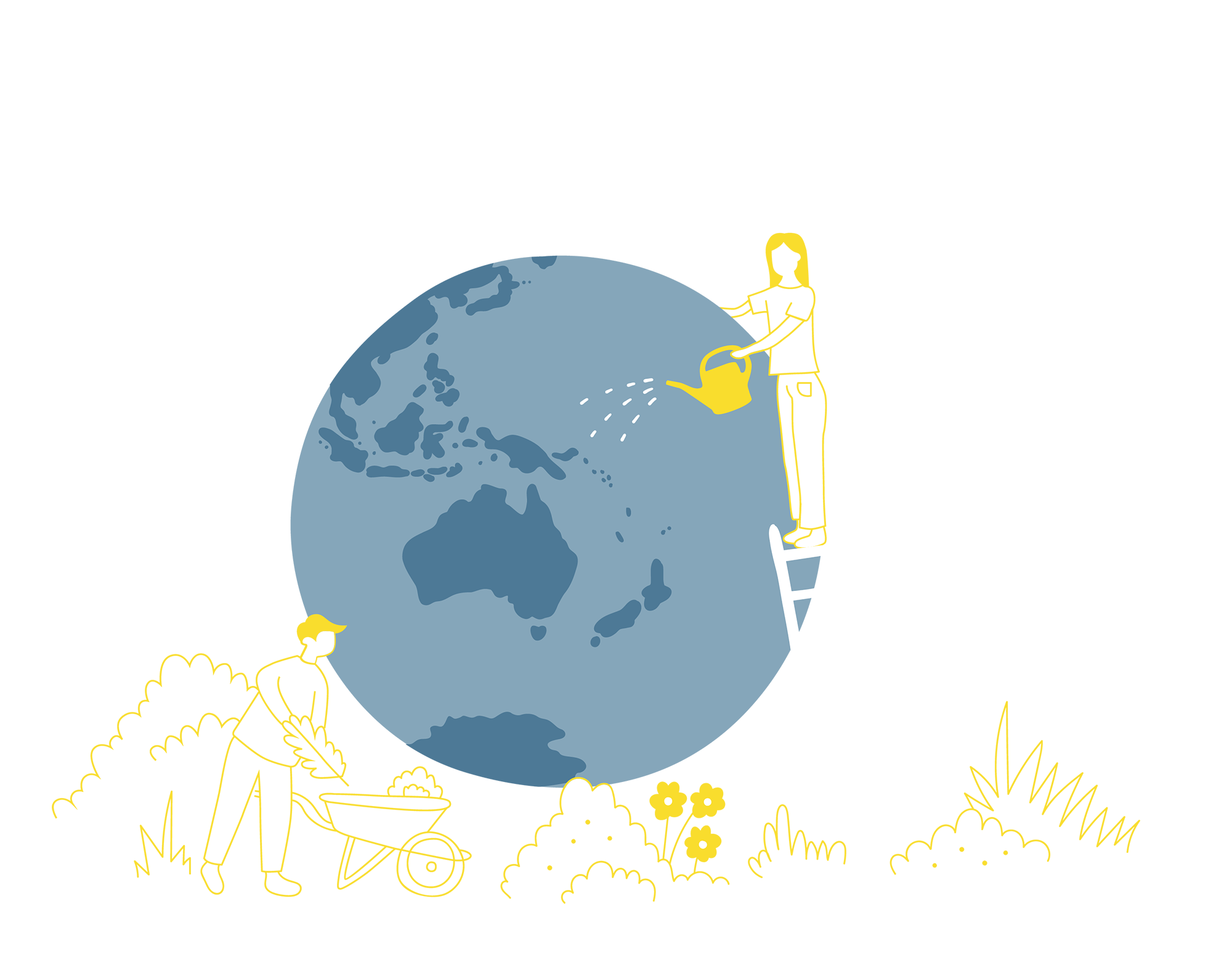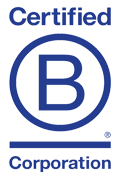 Sign up for NSPR's newsletter to receive a handpicked selection of the best stories and news, delivered straight to your inbox.